The market is reacting negatively because of the uncertainty it creates Wall Streets fear gauge surges in biggest rise since 9 September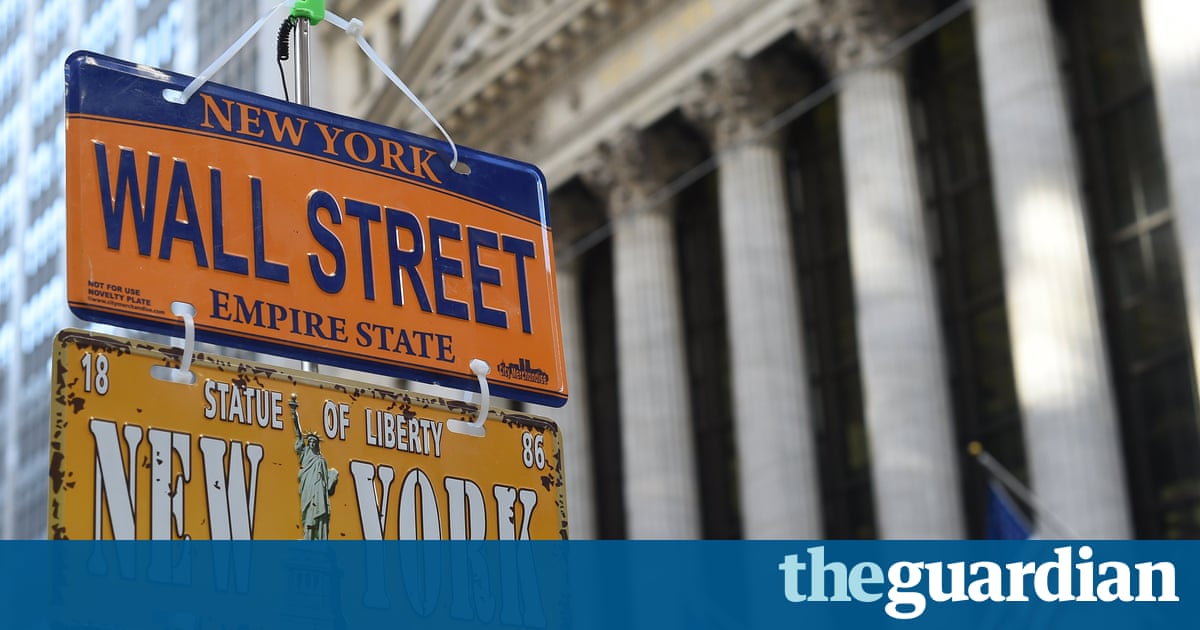 US investors had their worst day in more than three months on Monday, as President Donald Trumps orders to curb travel and immigration from some countries sparked falls in all the major stock markets.
Trump on Friday signed executive orders to suspend travel to the United States from seven Muslim-majority countries on grounds of national security, while also banning refugees from Syria.
Thousands of people rallied in major US cities and at airports in protest. Goldman Sachs, Nike and Starbucks were among the companies that did not support the ban.
The market is reacting negatively right now because of the uncertainty that it creates, said Robert Pavlik, chief market strategist at Boston Private Wealth. If it can pull more Republicans off of the presidents following and maybe weaken his strength in Congress then you start to wonder about the other initiatives that may not get passed.
US equities hit record highs following Trumps election in November, encouraged by his promise of tax cuts and simpler regulations. However, the potential risk of Trumps protectionist policies and the lack of clarity since he took office have dampened the enthusiasm.
The Dow, which soared 9.2% in the aftermath of Trumps election, has managed to gain only 1% after his inauguration on 20 January and fell below the historic high of 20,000 that it hit last week. It closed the day at 19971, down 0.6%, the S&P 500 also fell 0.6% and the Nasdaq Composite dropped 0.8% as the CBOE Volatility index or Wall Streets fear gauge surged 16%, its biggest rise since 9 September.
Trump also signed an executive order that would seek to pare back federal regulations by requiring agencies to cut two existing regulations for every new rule introduced. But the move failed to impress investors.
Five of the nine declining sectors of the S&P 500, including financials and technology, were down more than 1%. Utilities and consumer staples considered defensive plays were slightly higher.
Facebook and Apple, which are scheduled to report earnings this week, were the top drags on the S&P 500. Other technology stocks trading lower included Alphabet and Microsoft. Airline stocks, including American Airlines, United Continental and JetBlue, were also down.
Read more: https://www.theguardian.com/business/2017/jan/30/wall-street-stock-market-fall-trump-travel-ban